Old Heidelberg Deli is a traditional German deli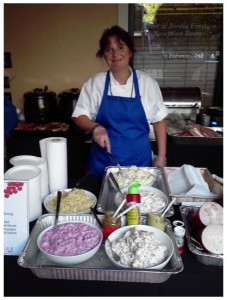 offering high quality, authentic German and Northern European food products at a great price – providing a true 'taste of home' for traditional German and European audiences living in South Florida and beyond,  as well  unique new taste treats for those looking to experience new culinary delights.  We produce the best-tasting German meats you can find right onsite in our factory, including an outstanding variety of sausages, hams, bacon and more.  Old Heidelberg Deli also makes fresh-baked traditional German breads daily,  offers a variety of European gourmet cheese, and imports specialty food items (including European Chocolates, a variety of cheeses,  and beer & wine) – to create a menu  of German/Northern European food products unmatched by any other specialty food retailers/wholesalers in South Florida.
We treat our customers like family, and have been proudly serving the South Florida community for over 15 years with friendly and welcoming service that will keep you coming back for more.  Now under new ownership, Old Heidelberg Deli is expanding to offer our products nationwide, including online ordering and shipping throughout the U.S. and beyond.
We invite you to browse our menu items, featured recipes and hope you enjoy our authentic German Deli Classics – Enjoy!